As a naturalist tour guide in Costa Rica and as the nomad I am, I've lived in several different places in and out of my country. There is nothing like Monteverde. It is as simple as that. At least not for me. 
---
This post appeared first in https://blog.ocoteahotel.com/whats-the-allure-of-monteverde
---
Up in the Tilarán Mountain Range, Monteverde is a small community that extends for 11 kilometers from one tip to the other. It has several cloud forest reserves, and it has also developed an exciting adventure hub, with outdoor activities along with several restaurants and pubs.
For decades, I have enjoyed the reserves in both tourist and non-tourist seasons. Whether leading large groups or walking with individual tourists, I have walked the cloud forest trails countless times.  throughout three decades working in the travel industry, and every time I leave, I feel a longing in my heart, looking at the treetops moving with the wet winds. The wave-like sounds of the forests call me from a distance.
Like other lovers of the forest, I tend to be a free spirit. When locked in for some time, I begin losing my joy. When the pandemic started, I returned from an extended stay in Mexico City, and, for a change, I decided to move to Monteverde. There were two simple reasons: my daughter lived here, her apartment was vacant and relatively affordable, and I could take walks through beautiful natural habitats without fear of getting ill (pandemic times).
Little did I know that my heart would be planted as a seed in the forests of this breathtaking place.
Monteverde is alluring for a world of reasons: diverse, stunning natural beauty, delicious food, a spirit of sustainability….
And as it is a beautiful cocktail of all these features, I'll do my best to share with you a little taste of each one..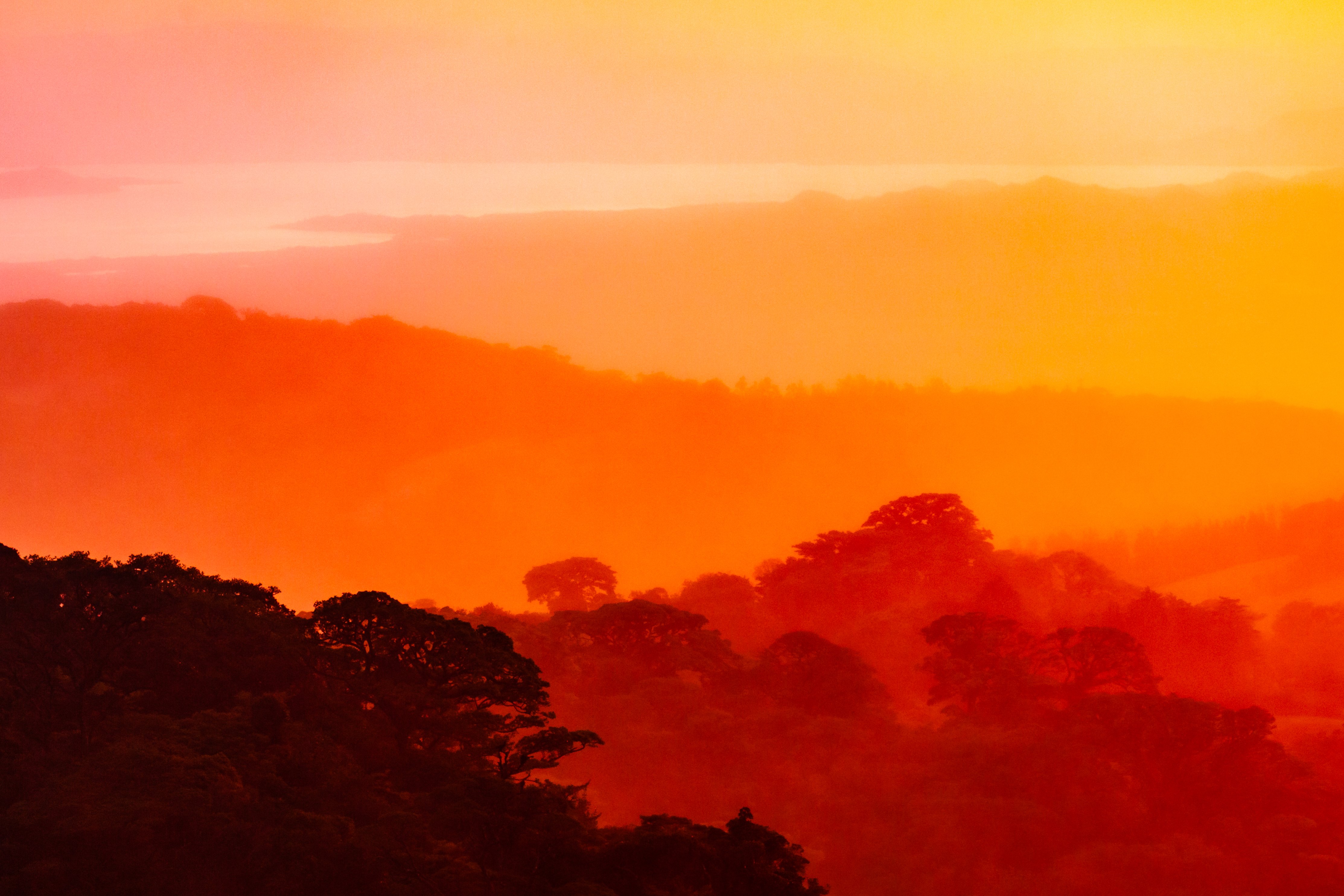 The Natural Beauty of Monteverde
Monteverde is a gorgeous place. No doubt about it. Wherever you look, there is a picture to take. I could even say it is designed to be photographed.
Its fantastic weather intensifies that beauty. In the mornings, you can see the faraway ocean landscapes and the breeze moving the trees. In the afternoons, it turns dramatic.  Depending on the season, you may get to watch distant thunderstorms or marvel at the watercolor sky.
And its name couldn't be more accurate. In Monteverde, you can spend a lifetime counting shades of green.
To accentuate the range of greens is a rainbow of bright reds and yellows in its flowers and birds. And quite often, you will get a glimpse of the iridescent blue morpho fluttering around. My favorites are the days when the sunny season merges in with the Caribbean gusts blowing through the mountains, and there is a rainbow almost wherever you look.
When walking through Monteverde, I often stop every few paces to take in different landscapes, try to spot a casual rare and pretty bird, or catch sight of the surreal, moving clouds in the sky.
But its external beauty is only the visible symbol of what lies beneath. The true magnificence of Monteverde lies deep within, hidden like a treasure to be found.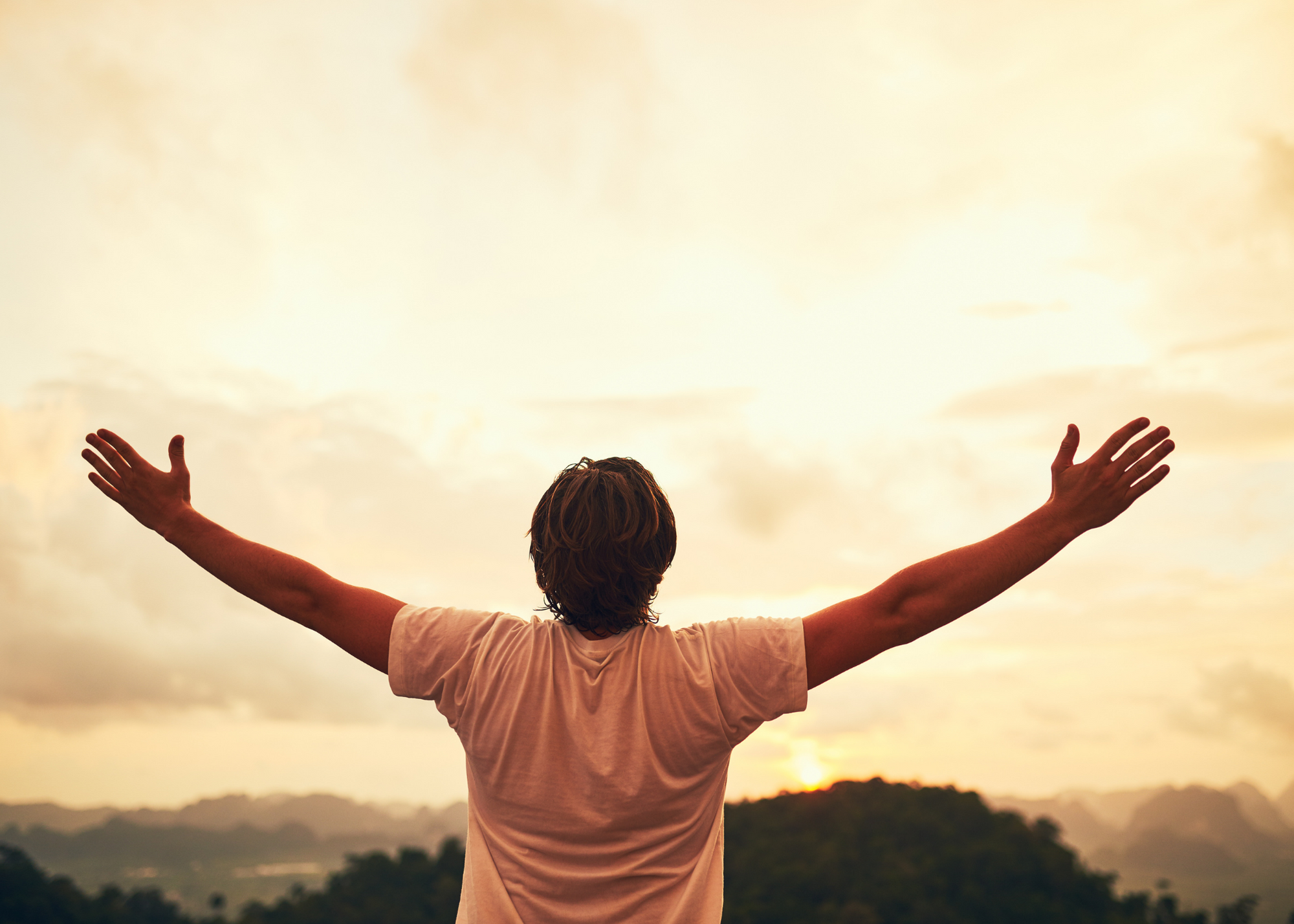 The Quaker Culture
Monteverde has existed since the 1920s as a tiny village with a few families struggling to live in a very remote area of Costa Rica, some of them working the land, some of them at the nearby gold mines.
When Quakers came in the 1950s, their presence changed this little community forever, not only for the inhabitants of this region but for generations to come and throughout the world.
In 1951, eleven Quaker families arrived in Monteverde. They chose Costa Rica because the country abolished its army amid the early Cold War. They were looking for a home welcoming conscientious objectors as they refused to participate in the Korean war due to their pacifist views.
Quakers around the World work actively to make this a better world. They are mainly concerned with human rights and believe in the equality of all human beings, social justice, peace, freedom of conscience, and environmental issues. Quakers seek to live simply to reduce the burden on the World and community life and found a welcoming country in Costa Rica. (1)
When you walk through Monteverde, you see these values everywhere. You will notice among the locals' everyone says hi to you as a visitor. Between them, you will also notice children playing in the plazas -even singing riddles and nursery rhymes! You will undoubtedly notice a sustainability movement that goes from the garbage collection to the number of artisanal products offered in the stores.
Quakers preserved the Monteverde Cloud Forest as a water source, but more importantly, they taught the coming generations to preserve the rest of the forests in the area.
The Community of Monteverde
As I said previously, the first thing that may call your attention as you walk in Monteverde is how everybody says hi. Not because you are a visitor, but because you are a human. The Monteverde community values people.
With around 5000 people, Monteverde is flooded with a floating population of younger citizens who work every year in different hotels and tourist attractions. Nowadays, there is also a remote workers population coming to live in the region from all over the country. And, of course, 250,000 visitors a year fill its trails, hotels, and restaurants.
However, Monteverde gets a very particular kind of visitor. We usually don't get the loud party-goers, and it'll be extremely unlucky if you find a group of spring breakers making noise anywhere. The people who come to Monteverde are usually nature lovers who enjoy adventure, hiking, and bird watching.
The community is a loving mix of original Monteverde, Quaker families, and many expats that decided that Monteverde is a great place to retire and live a healthy, peaceful life.
Throughout, a vital spirit of service and community drives the town.
In 2010, the residents created the Monteverde Community Fund. To date, the Fund has financed projects in economic, social, and environmental sectors and trained and supported the teams behind them. They support an array of efforts valued by neighbors and stakeholders–from municipal wastewater treatment to reforestation projects to movement and exercise programs.
Since 2012, the Monteverde Community Fund supported 16 grassroots projects and organizations, leveraged more than $80,000 in small grants, and connected Monteverde organizations with ample funding sources and relevant expertise. (2)
This is a place where the inhabitants support each other in many ways, whether they are old or young, elderly citizens or mothers with children, artists and dreamers, and conservationists… all are welcome here.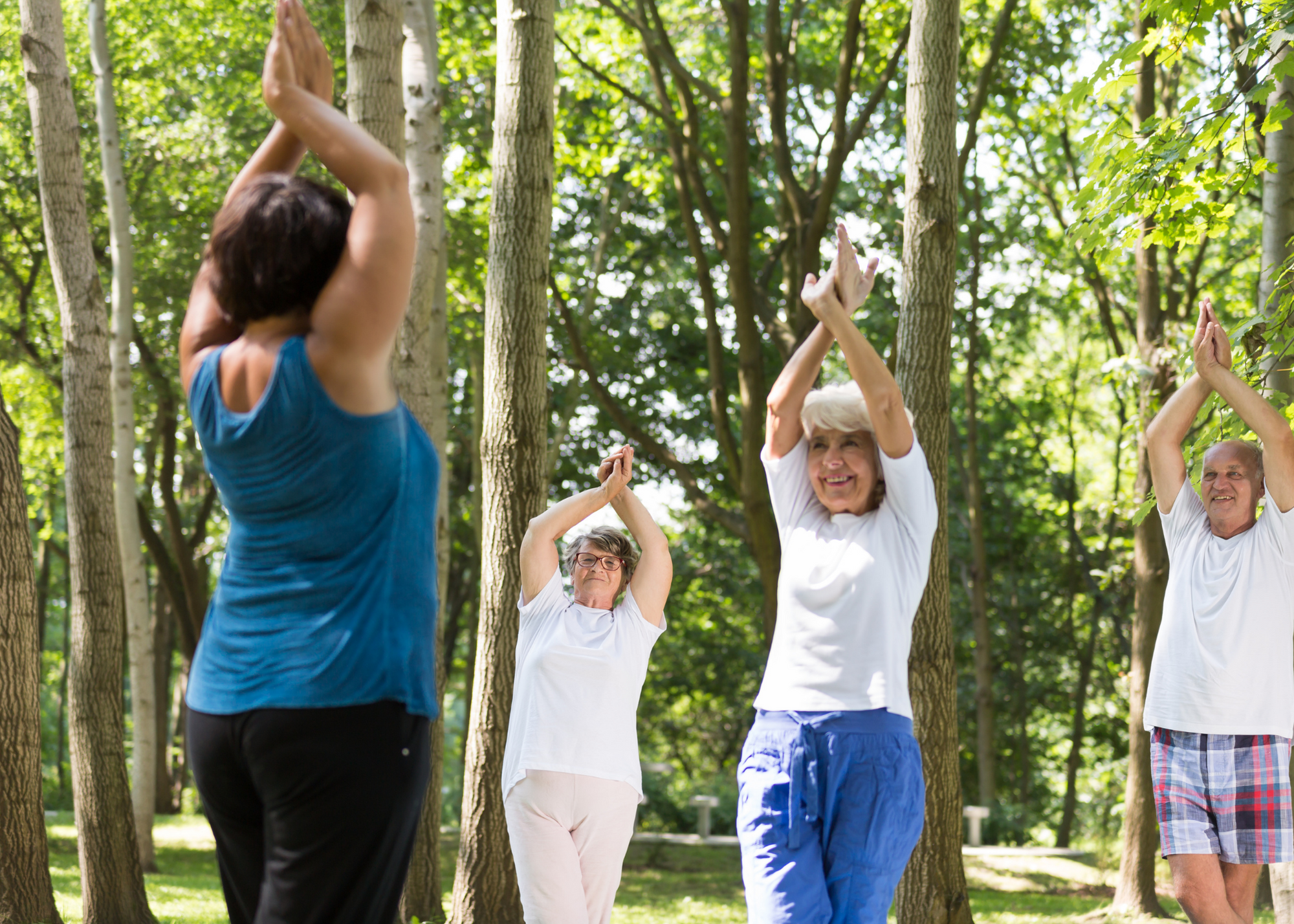 Delicious Food!
Monteverde has a population of 5,000 people. Here you don't find Ubereats. You won't find a single Mcdonald's or KFC. Not one single fast-food renowned brand. But there are so many options to eat it is almost ridiculous! And some of these restaurants offer so many different choices!
In Monteverde, you will find Mexican and Peruvian distinctive cuisine, several breweries, delicious burgers and fried chicken, sushi and oriental eateries, excellent steak houses, and delicious typical Costa Rican food cooked by the grandmas of Monteverde.
Ingredients are very fresh, either because of the multiple organic nurseries in the region or because we are only an hour and a half from the port of Puntarenas, the fishing gateway of Costa Rica.
And you can even download an App "Monteverde En Casa" to order some of these wonders for your room in the Ocotea Hotel.
Sustainability in Monteverde
In Monteverde, environmental efforts abound. This is a place where conservation and "ecotourism" have enabled an innovative development model centered on the collaborative efforts of commercial businesses, government agencies, and foreign partners.
In fact, Monteverde has become a model that leads the Costa Rican environmental patterns.
With support from the Costa Rican Tourism Board (ICT) and the Culture Ministry (MCJ), the region plan for its continued growth include some of the following developments as a way to become a symbol of genuinely sustainable ecotourism:
Hiking: Extend, improve, and grow the neighboring San Luis community's trail network. These are all part of the Pacific Slope Trail system (3).
Training: Provide high-level training to tour guides and environmental educators that will enable them to instruct and stimulate visitors.
Parking: Build a parking lot in downtown Santa Elena to relieve traffic congestion.
Regulating: Conduct technological and legal research to create norms for appropriately regulating some sectors of growth.
Conserving: Create a complete sanitation system centered on recovering resources such as water, energy, and nutrients for local consumption.
Together, these efforts protect one of the most precious resources of Monteverde…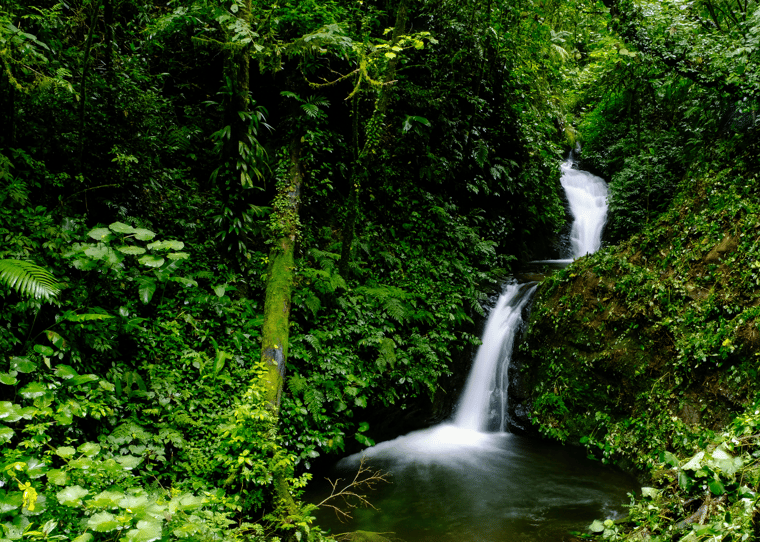 The Nature of Monteverde
Last but never least! Monteverde's rich ecosystems are one of the most privileged sights in the world. With a richness that can fill your senses at every step, the breathtaking cloud forests are a scenario to stop and behold.
Biodiversity is an inherent feature of the Monteverde Cloud Forest. It is estimated that this area has approximately 50% of Costa Rica's biodiversity, which is an astonishing 2.5% of the entire World's biodiversity.
Flora
More than 3,200 plant species have been discovered in Monteverde. This is nearly as many plant species as there are in the entire country of Canada. The high humidity levels and dark understory are critical factors for the emergence of epiphytes (such as bromeliads or orchids). Monteverde also has around 700 tree species and 500 orchid species, making it one of the most orchid-rich regions on the planet.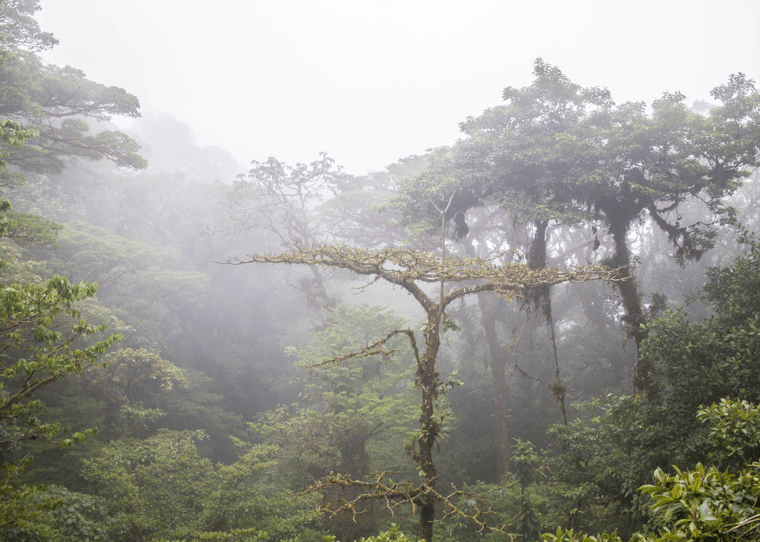 Monteverde
In all, about 10% of the plant species in Monteverde are endemic, which means that they are found nowhere else in the world. A truly special place to visit indeed, and this region has diverse species to match!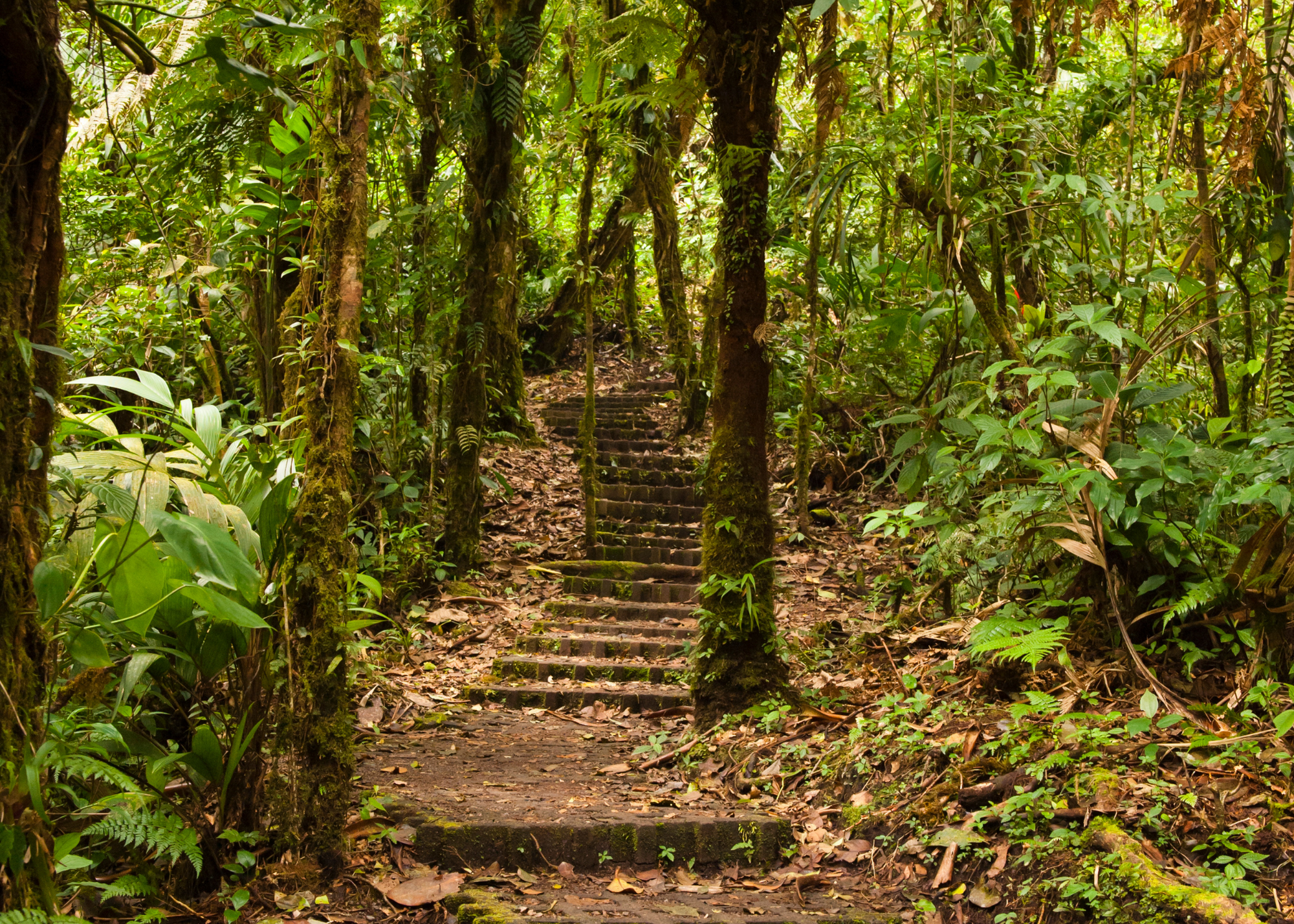 Fauna
Monteverde is also home to 425 bird species, 120 mammal species, 60 amphibian species, and 101 reptile species. A total of 658 butterfly species and 100 dragonfly and damselfly species have been identified.
And there is still much to discover! Other insects, fungi, and microbes have not been as thoroughly researched, and speak to a world still somewhat undiscovered.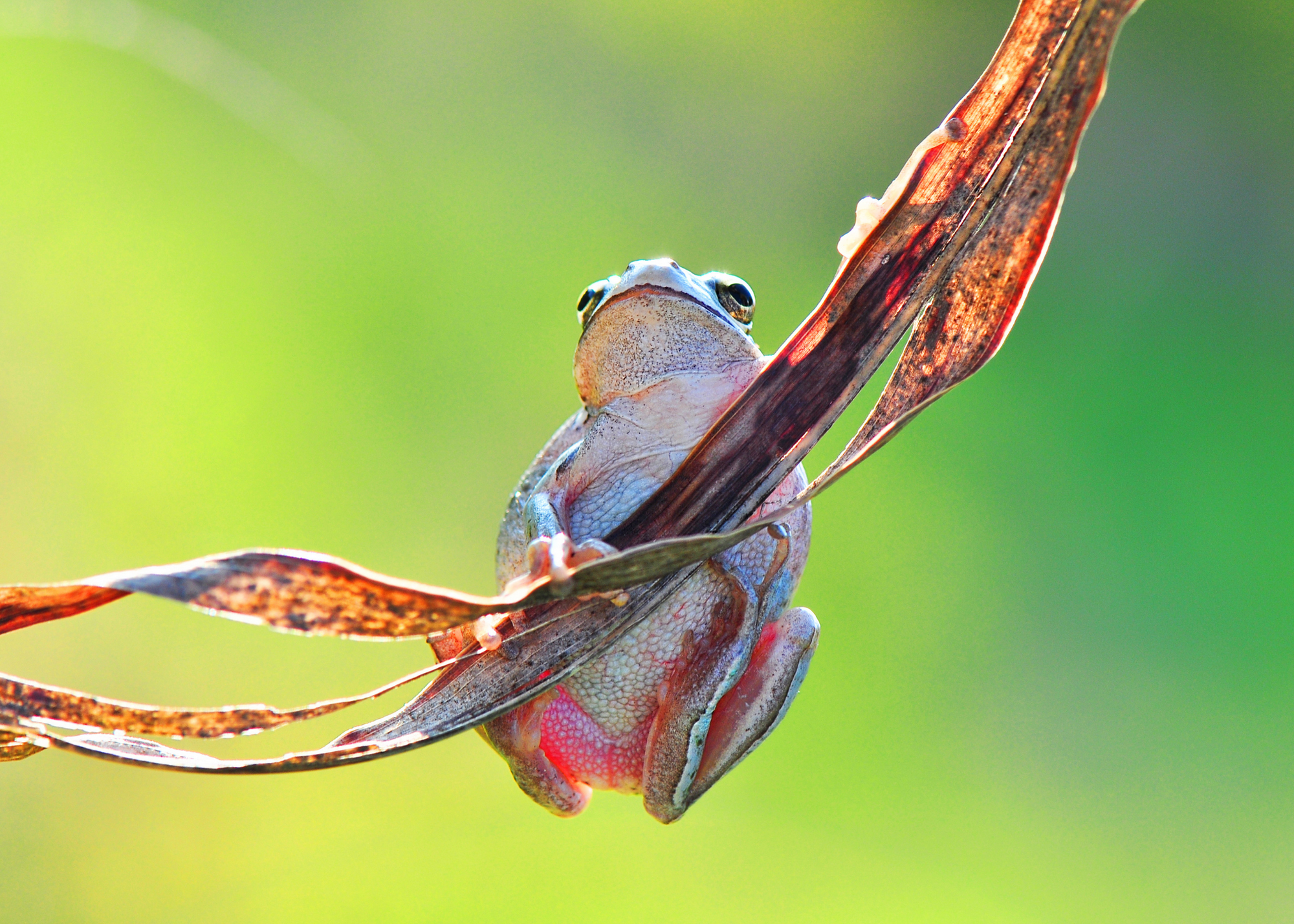 Where to See This Astonishing Nature
There are several different clouds and rainforest preserves in the area, but the most important are:
The Monteverde Cloud Forest Reserve
The Monteverde Cloud Forest Reserve began in 1972 with 810 acres (328 hectares) of forested area. It now protects 35,089 acres (14,200 ha) and eight living zones atop the Continental Divide.
It is home to around 100 mammalian species, 400 bird species, and 1,200 amphibian and reptile species. As well as the threatened three-wattled bellbird and the gorgeous resplendent quetzal, this is one of the few places left that supports all six cat species: jaguars, ocelots, pumas, oncillas, margays. Visitors can explore over 8 miles (13 km) of trails independently or with a guide.
Santa Elena Cloud Forest Reserve
The Santa Elena Cloud Forest Reserve was founded in 1989 and is run by the Santa Elena community. It was one of the country's earliest community-controlled reserves, and it's a great example of what people can accomplish to protect and learn from their local environment.
It has a similar plant and animal diversity as the Monteverde Cloud Forest Reserve, but it also features spider monkeys, which the Monteverde Reserve does not have. Atop its 765 acres (310 ha), an observation tower offers spectacular views of the Arenal Volcano on clear days.
El Bosque Eterno de los Niños
The "Children's Eternal Rainforest" has particular importance to the Monteverde community. The Monteverde Conservation League (MCL) started this protected area by gathering funds from Swedish school pupils to buy (and conserve) vulnerable wilderness. The Children's Eternal Rainforest now covers 55,600 acres(22,500 ha), thanks to partners in over 40 nations.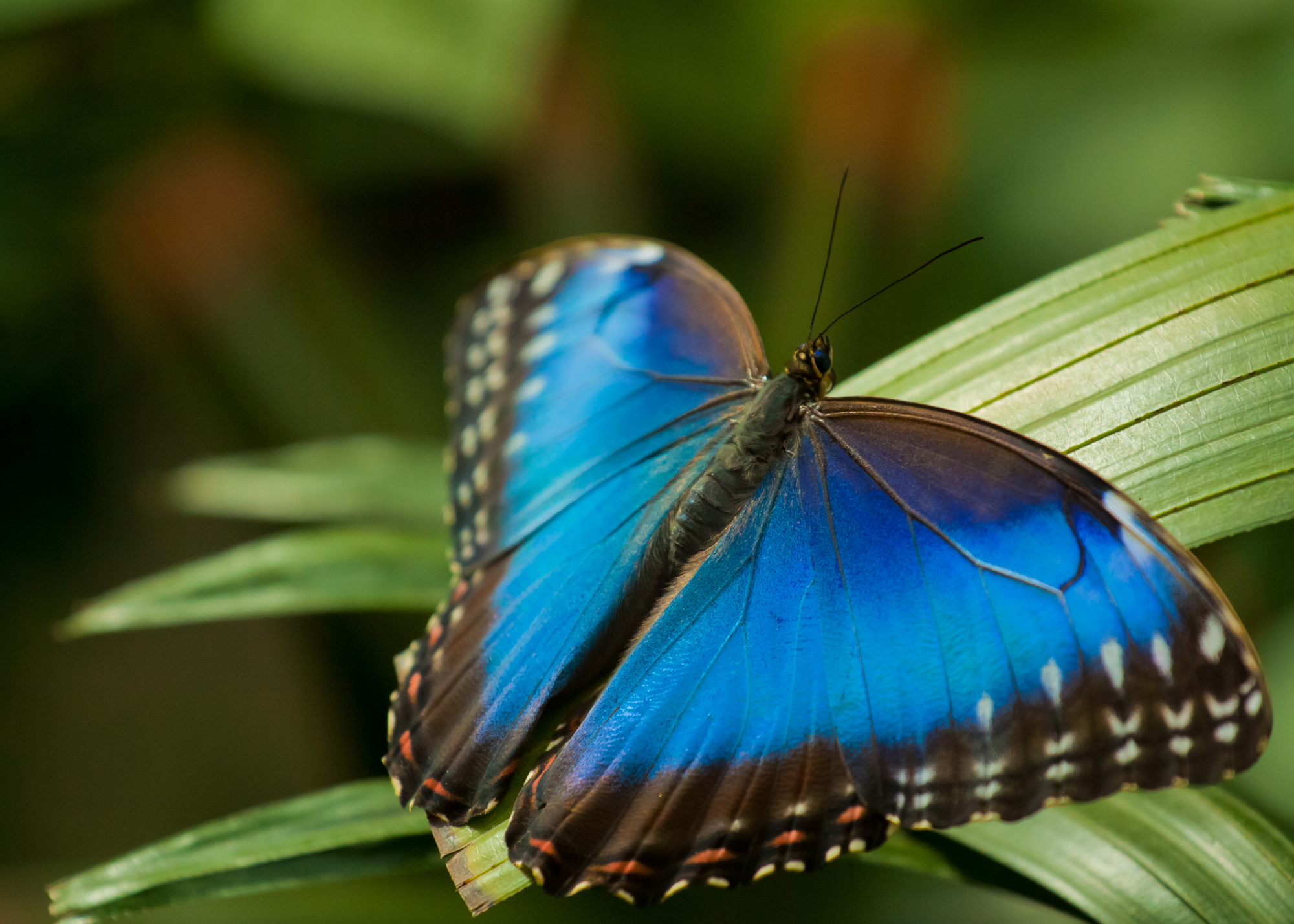 We Invite You to Join Us
It is hard to encompass all the wonders of Monteverde in one solid post, especially due to some of the powerful feelings you find as soon as you set foot here.
I hope to share a bit of the feeling of joy, safety, and belonging that happens when you live here. Some people say that Monteverde is a mystical healing place. Mystical or not,  I know that hiking through its intense trail network or simply sitting to sip hot tea calms the senses and the mind and reconciles you with everything.
I feel very thankful and privileged to live in Monteverde and hope to stay here for the rest of my days. No matter how far away I travel, I will return home to Monteverde.
Our community invites you to open your heart to the essence of Monteverde and share our delight in its fascinating nature. Contemplate its astounding, diverse ecosystems with us and perhaps share our vision of Monteverde as a possibility for a better world. It is a community and a place that tells us that it is possible to achieve a warm human community in harmony with nature and each other.
Monteverde reminds us that as long as we join efforts, our Earth and humanity can thrive in almost every situation with a wink and a smile.
References:
(1) N.a. "BBC – Religions – Christianity: Quakers." Bbc.co.uk. 3 Jul. 2009. Web. 25 Oct. 2021. https://www.bbc.co.uk/religion/religions/christianity/subdivisions/quakers_1.shtml
(2) Monteverde Fund. "Our Story | Monteverde Community Fund." Monteverde Fund. n.d. Web. 26 Oct. 2021. https://www.Monteverdefund.org/our-story
(3) The Costa Rica Pacific Slope Pacific Slope Trail Network is a vision to link forests and rural communities along Costa Rica's Pacific Slope. It begins in the famous Monteverde conservation region. It will encompass a network of trail systems, huts, conservation properties, ecological agriculture initiatives, alternative energy, and wastewater treatment and water conservation projects. SAN LUIS DE Monteverde. "Pacific Trail | SAN LUIS DE Monteverde." SAN LUIS DE Monteverde. n.d. Web. 26 Oct. 2021. <http://sanluis.or.cr/en/pacific-trail/>
This article was published first in: https://blog.ocoteahotel.com/whats-the-allure-of-monteverde